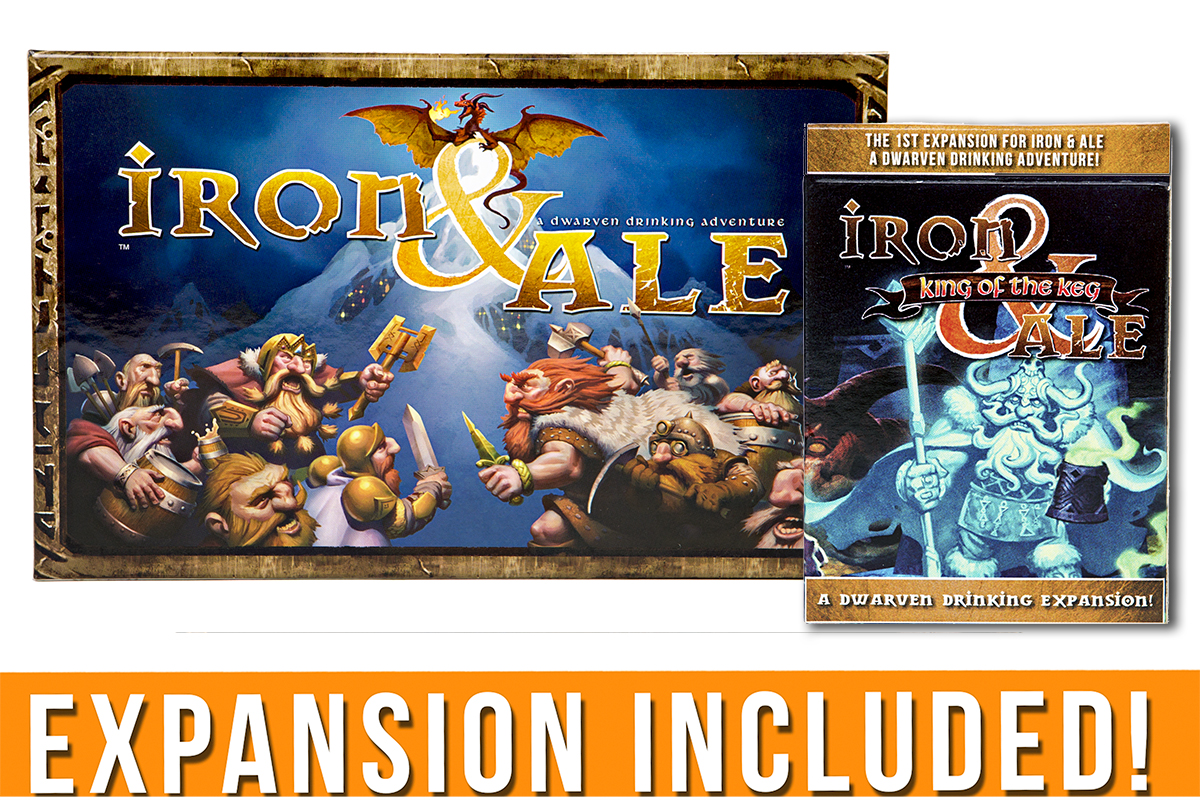 IRON & ALE 100% DWARF!
Iron & Ale BASE GAME & King of the Keg Expansion
EXPANSION INCLUDED!
Iron & Ale is a Dwarven Drinking Card Game. Mine, Fight Monsters and Challenge your Friends to Real Dwarven Challenges.

Shipping Included to U.S.
+$15 Canada
+$25 International
sold out
King of the Keg Expansion Included Inside!
GRAB YOUR ALE AND GROW YER BEARDS! PROVE YOUR DWARVEN STRENGTH. FIGHT AND DRINK FOR HONOR!
Iron and Ale is 100% Dwarf. It is a game of mining, fighting monsters, drinking and dwarven challenges. You are a Dwarven Lord challenging other players to become the true Dwarven King. To do this you must lead your clan to conquer the mountain and challenge other Dwarven Lords at the Meadhall. The Dwarven Lord with the most honor when the Mountain Deck is depleted wins.
Special Thanks to everyone at Gen Con 2014, Gen Con 2015, Gen Con 2016, Gen Con 2017 and Kickstarter who helped us!